Kidambi Srikanth continues his winning streak at Denmark Open Superseries Premier badminton tournament and enter into Fourth final this season.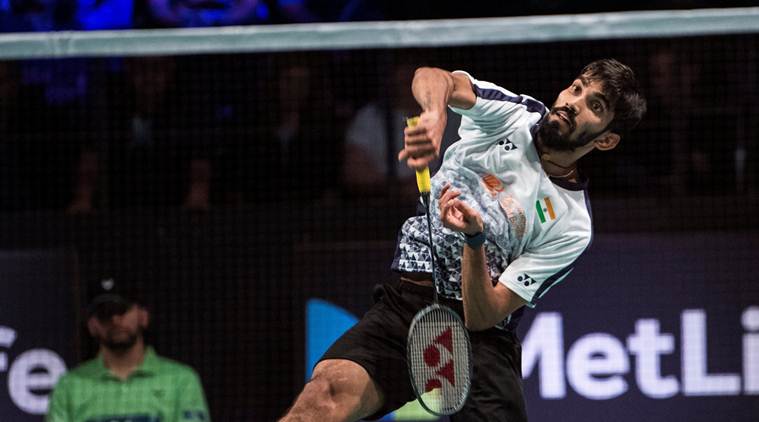 Indian shuttler Kidambi Srikanth's win on Saturday will give him his fourth final this Superseries season and will have a chance to the third Superseries title if he defeats  Lee Hyun II of Korea in the Sunday's Final.
World No.8 in Men's singles, Srikanth overcame Hong Kong's Vincent Ki Wing Wong 21-18, 21-17 in 37 minutes in the semi-finals.
South Korean Lee Hyun II, who stunned South Korean top seed Son Wan Ho 25-23, 18-21, 21-17 in an hour and 32 minutes will be a tough challenge for Srikanth.
In the semi-finals, the game was in the control of Srikanth, even though Vincent managed to score first 10 points along him in first set. After that the Indian shuttler stepped up and played aggressive to clinch the victory.
In the second set, at one point Srikanth led the game 4-0 but small errors caused him lose the dominance and Vincent reduced the lead to 4-3. Then a bunch of smashes from Indian shuttler regained the lead and won the game.
"I feel great. I really wanted to do well. Our game is similar but I was more patient and though I made some errors initially I learnt quickly. Next is Lee whom I have not played and I think he will be a tricky player to beat," Srikanth told.
He won the titles in the Australian Open and Indonesian Open this season and finished runner-up to compatriot B. Sai Praneeth in the Singapore Open final.