Gate named after Virender Sehwag opened at Delhi Feroz Shah Kotla stadium by Delhi District Cricket Associatiob(DDCA)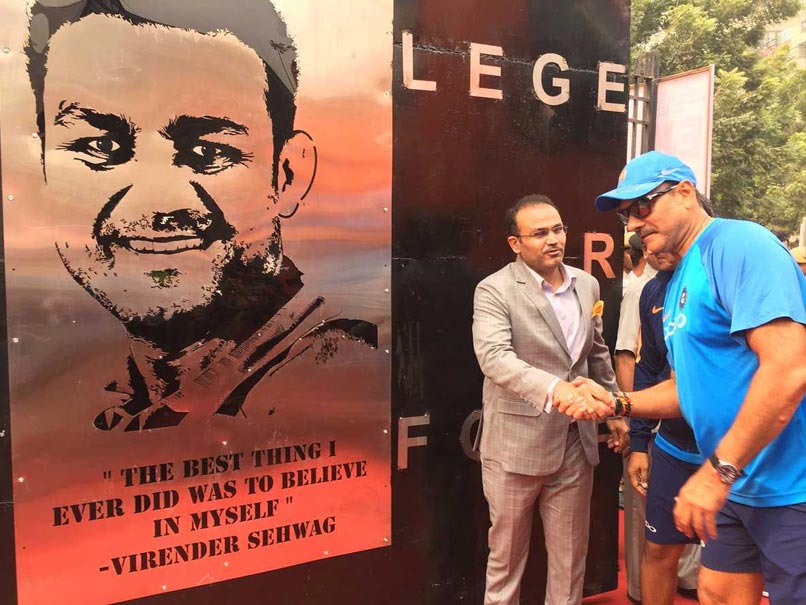 The Delhi Districts Cricket Association (DDCA) named Gate No. 2 of the Feroz Shah Kotla Stadium as the 'Virender Sehwag Gate' on Tuesday.
It was supposed to be an occasion to salute one of Delhi District Cricket Association's (DDCA) biggest cricketing names as the cricket body decided to rename the gate number 2 at the Feroz Shah Kotla stadium as Virender Sehwag Gate.
Inaugurating the Virender Sehwag Gate at the Feroz Shah Kotla, the Indian veteran said it was a huge honour to have a gate named after him at the ground where he started his cricket journey.
The gate itself contains, among other things, a cut-out of Sehwag, with the line "Legends are forever", and achievements from his International career spanning 14 years.
But a little mistake happened in the writings on gate as it describes Sehwag as the only Indian batsman to score a triple century in Test, but in fact Karun Nair also scored a triple century (303*) which seems to be forgotten by DDCA. But Sehwag is the only Indian cricketer to hit triple century twice in Test.
Sehwag is known for his explosive batting style irrespective of the formats he played.
Sehwag scored 8,586 runs from 104 tests and 8,273 runs 251 ODIs at an average of 49.34 and 35.05 respectively.