Lewis Hamilton claimed his 72nd career pole position in US Grand Prix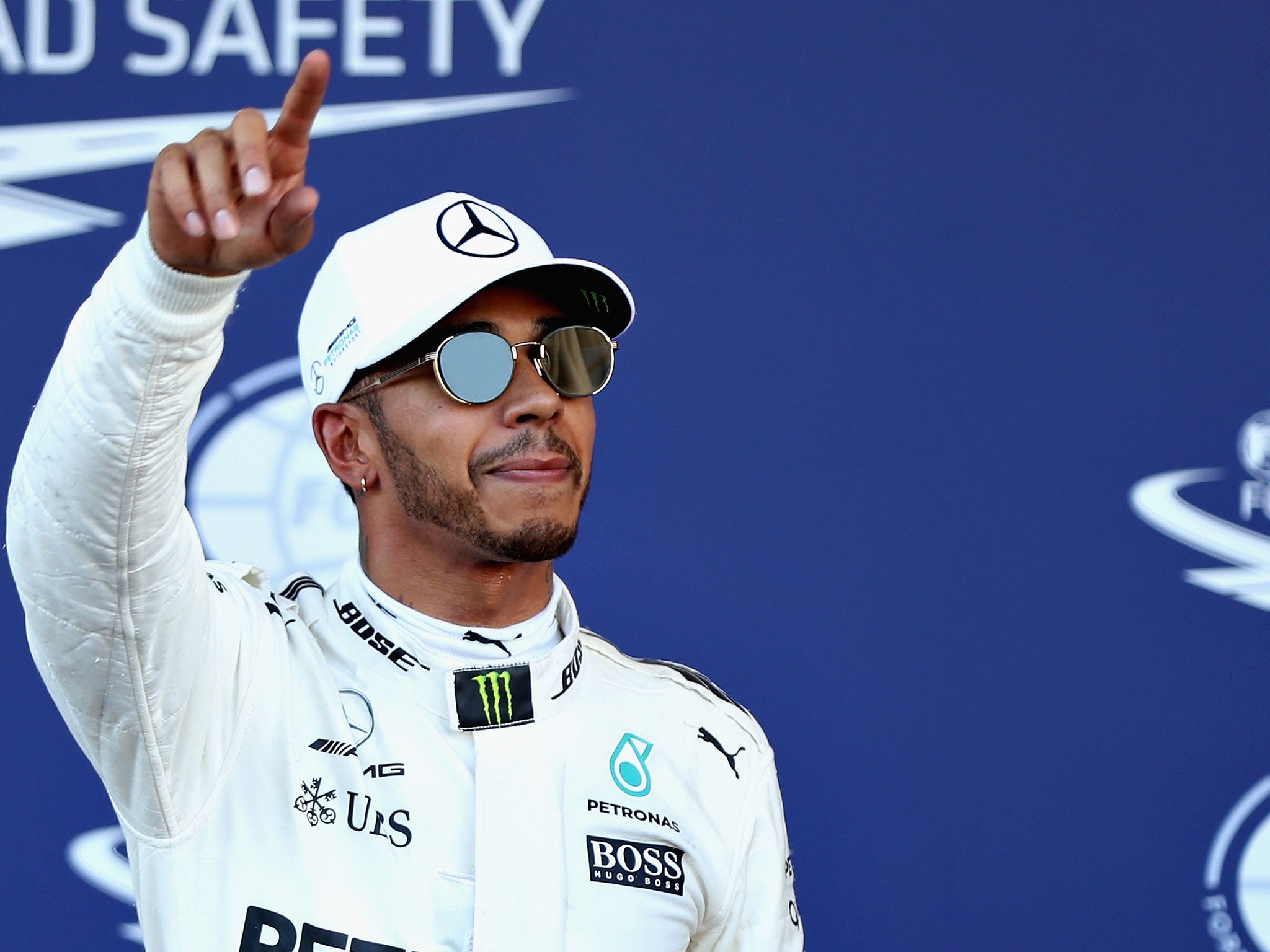 Lewis Hamilton wins his 72nd pole for US Grand Prix and shortened the distance to claim Formula 1 championship trophy on Saturday. It is his 11th pole of the season and a hat-trick for Lewis Hamilton.
Lining up next to him on the front row of the grid is none other than Hamilton's main championship rival Sebastian Vettel. Vettel ran a lightning fast 1:33.568 to claim second on the grid.
Vettel struggled with his car on Friday, describing the front end as like "jelly". He was little bit slower than Hamilton in the first two laps and was expected to finish fourth, but in the last end Vettel pulled off his Ferrari to claim second position. Ferrari changed the chassis of Vettel's car last day of match and he seems to be happy with it.
He was far off Hamilton's pace in the first two qualifying rounds and was in peril of qualifying in fourth position, but pulled off
Alongside the win of pole position Hamilton also set two new records to his name. Firstly he rewrote his lap record of 1:34.999 set last year by an astonishing new lap record of 1:33.108.
Secondly, he claimed another of Michael Schumacher's all-time Formula One records with an unprecedented 117th front row start.
Hamilton has taken victory in five of his six visits to the United States and had only previously started from pole twice in 2007 and 2016.
"I love this track, it is such a fantastic track to drive," he said. "It's going to be a great race, a tough one, but I'm the best prepared I can be."