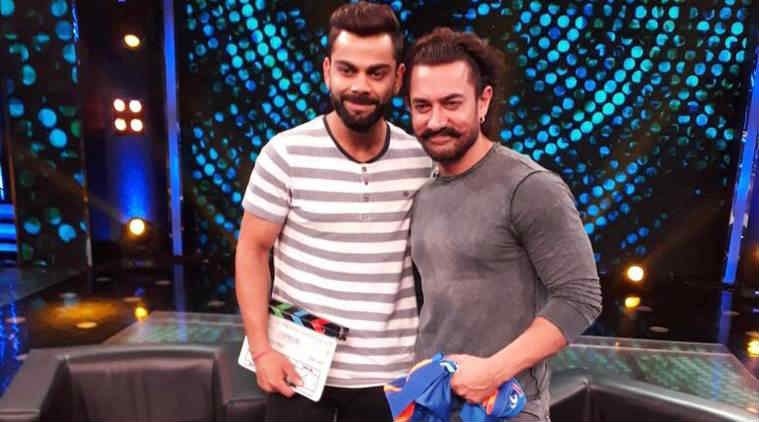 Aamir Khan, who is going all out to promote his upcoming film 'Secret Superstar', sat down with Virat Kohli to shoot a special chat show, wherein Virat opened up about his relationship with Anushka Sharma.
In a recent chat show, Kohli opened up on his relationship with Anushka and revealed many interesting facts. The Team India skipper credited Anushka for bringing a stability in his volatile life and improving him as a person in the last 3-4 years that they have been together.
Team India skipper Virat Kohli and top Bollywood actress Anushka Sharma are one of the most ideal celebrity couples. Their relationship was tested at times especially when some Indian cricket fanatic ruthlessly targeted the actress blaming her for the poor performance of Kohli in 2015 World Cup. The couple however weathered all such storms and continues to set relationship goals to younger generation.
In one candid expression, Kohli revealed what he likes and dislikes about Anushka.
Here's what he said: "On relationship with Anushka Sharma: I love that she's honest and always caring. I don't hate but one thing I dislike is that she's always 5-7 minutes late. She's been with me throughout and we have a great understanding. She's improved me as a person in last 3-4 years that we've been together."
Kohli is currently prepping up for the T20I series against visitors Australia that is scheduled to start from 7th Oct.